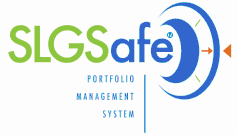 SLGSafe Insights
Volume 3, Issue 1 – September 2005
Feature Article
Special Investments Branch Changes Managers
The Special Investments Branch has a new manager. Mike Goodwin is taking over for Matt Smargiasso effective September 4, 2005. Matt is leaving Special Investments Branch (SIB) to pursue other opportunities at Public Debt. Mike brings to SIB a wealth of knowledge and experience that can only enhance the tradition of great customer service and professionalism that SIB is known for.
Mike started working for the Federal Government in 1990 at the General Services Administration where he worked for one year as an auditor with the Inspector General. Since 1991, Mike has been working at BPD in a variety of accountant and supervisory capacities. In 2003 and 2004 Mike worked in the Office of Information Technology where he directed and managed software development efforts for BPD. Mike has been the project manager for a number of e-commerce applications - most notably the FedInvest and TreasuryDirect applications. In 2004 Mike returned to the Office of Public Debt Accounting as a Senior Accountant and is now the Manager of the Special Investments Branch.
Mike is looking forward to working with SLGS customers and continuing to enhance investment operations here in Parkersburg, WV.
While we are happy to welcome Mike to SIB, we are sad to see Matt leave. Matt wanted to pass along some final thoughts to our SLGS customers.
"I welcome Mike and I wish him all the success in the world managing the SLGS program. I have worked with Mike for many years and I know the SLGS community will benefit from his strong and wise leadership. It has been my privilege to work with a staff of dedicated professionals who do the hard work of delivering the program with high quality. It has been a great source of pleasure to get to speak with many of you in the municipal security community. You provide a quality service across the nation and it has been very satisfying to be a part of offering SLGS as a tool for you to deliver your product. I look forward to watching the SLGS program continue to add value to the municipal bond market and regulators as the program was intended to do."
New SLGS Regulations Effective on August 15, 2005
On Monday, August 15, 2005, new SLGS regulations went into effect. Some of the changes include:
SLGSafe use is mandatory. Special Investments Branch (SIB) no longer accepts faxes. If you are not currently a SLGSafe user, you must sign-up in order to purchase or redeem SLGS, as well as, get Statements of Account and Payment Reports. Visit the SLGSafe Home Page for application forms.
Cancellations of SLGS subscriptions are not permitted.
The issue date cannot be changed.
Agent certifications and yield certifications are required. By hitting "Submit to Treasury" on the subscription or early redemption page you agree to:

Act as the agent for the issuer with the issuer's specific authorization. We do not require evidence of your authorization, but you may want to have something for your files. This language also shows up on the logon page to SLGSafe.
Not exceed the yield pickup on the proceeds from the sale or redemption before maturity of any marketable security. This language also appears on the early redemption of a time deposit page. For more information on this subject, see our SLGS regulations on the website.

SIB now requires a 14-day notice for early redemption of a time deposit.
For a handy explanation of the major changes in the regulations, visit the SLGSafe Home Page. There, you will find a link to a new brochure we've created that illustrates the differences in the old regulations and the new ones. This brochure can be printed or downloaded for quick reference. We also have copies of the Quick Reference Card that are laminated. If you would like a copy of the laminated version, email us with your name and address and we'll mail a copy to you.
SLGSafe News
This summer SIB updated the SLGSafe brochure and created a couple of new ones. The SLGSafe brochure has been updated to include more guidance and help with signing up for SLGSafe. The SLGS Quick Reference Guide was discussed earlier and compares and contrasts the old and new regulations. The "What Are SLGS?" brochure is an introductory lesson in SLGS. It offers brief descriptions of the type of SLGS, who uses SLGS, and how they are managed and redeemed. This brochure is helpful when discussing SLGS with someone that may not be familiar with the program. Downloadable versions are available on our website, www.slgs.gov, or you can request copies be mailed to you by sending an email with your name and address.
SLGSafe Power Tips
SLGSafe Waits for No Man (or Woman)
One of the security features of SLGSafe is that it will time-out after 20 minutes. This means that if you leave SLGSafe up, it will close out after 20 consecutive minutes of inactivity. If you are typing in information, clicking on links, or at least moving your mouse around on the screen, SLGSafe will not kick you out. However, you cannot bring SLGSafe up and leave it "open" for the day, like you would your email. We recommend that you open SLGSafe only when you need to and close out as soon as you have completed your SLGSafe work.
Say No to Pop-up Blockers (at least in SLGSafe)
As much as we love our Internet pop-up blockers, they are not a good idea in SLGSafe. Error messages in SLGSafe appear in a pop-up box. If the pop-ups on your computer are blocked, you cannot see any error messages that may occur. If you find yourself hitting the "Continue" button but getting nowhere, you've got your pop-ups blocked. There is an error message trying to help you, but it's being blocked. Once you remove the block, you should be able to see the message and correct any information that needs fixed. We suggest you contact your PC support personnel to help you unblock the pop-ups.
Upload Your Schedule of Securities Directly Into SLGSafe
SLGSafe allows you to upload an escrow breakdown XML file from your muni software into SLGSafe. On the Schedule of Securities page on the Time Deposit Subscription, you will see a button that says, "Upload XML File". Hit that button and your file will load into the table of securities. This saves you from typing in all the security breakdown information again and it minimizes mistakes. In order to use this feature, your software company may have to upgrade your muni software. Contact them to discuss your options. See guidance on how to code the XML file.