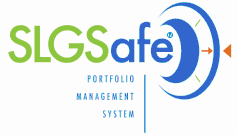 SLGSafe Insights
Volume 1, Issue 1 – February 2003
Feature Article
2002 SLGSafe User Forum a Success
The Office of Public Debt Accounting's Special Investments Branch (SIB) and Commerce Bank of Missouri hosted the second SLGSafe User Forum in Kansas City, MO on October 9-10, 2002.
SLGSafe is the secure Internet site that allows authorized users to access and make changes to their SLGS (State and Local Government Series securities) portfolios. So far in 2002, Treasury has issued $14.2 billion in SLGS securities through SLGSafe.
SLGSafe users are able to subscribe for SLGS and make any needed changes to their SLGS cases. Authorized users can be state and local government entities, banks serving as the government entity's trustee bank, underwriters, financial advisors, and law firms acting as bond counsel. Attendees to the Forum represented trustee banks, bond counsel, and financial advisors.
Speakers at this year's Forum included representatives from the IRS and Treasury's Office of Tax Policy, a bond lawyer from Chicago, and staff from SIB. Cliff Gannett from the IRS's Tax Exempt Bond office discussed their outreach efforts to encourage SLGS issuers to report any unintentional arbitrage problems. Harold Kaplan of the Chicago law firm, Gardner, Carton & Douglas, spoke about several litigation cases within the bond community. Most of these cases dealt with issuers who defaulted on interest and principal payments. Steve Watson of Treasury's Office of Tax Policy made his second trip to the Forum to discuss SLGS regulations and possible changes to tax-exempt bond policy.
Tonya Hill of SIB presented the most popular session. She demonstrated the latest release of SLGSafe. The 2.4 release of SLGSafe went live in October 2002 with many added features, including the ability to download reports in comma delimited or XML formats. The enhancements to SLGSafe included in the new release came from suggestions from attendees to the 2001 SLGSafe User Forum.
Mike Mastrorocco of SIB facilitated the discussion of future enhancements. OPDA and OIT will use the suggestions that came from this meeting to plan updates to SLGSafe. Sue Harlow of SIB provided a training session for the organization's personnel that handle the SLGSafe application paperwork, and Howard Stevens of SIB led a discussion about changes to SLGS policy including the possibility of making SLGSafe mandatory for all SLGS customers.
Attendance to this year's Forum rose 120% compared to the 2001 Forum. Attendees represented 25% of the companies that are current SLGSafe users. Comments received were, "Great job," "very informative," and "I'm really glad I came." National City Bank of Indiana will host the 2004 SLGSafe User Forum in Indianapolis.
Coming Events
Current SLGS regulations dated September 13, 2000 state that if you are a SLGSafe user, you must use SLGSafe for all transactions. Exceptions to this rule would be if you have received email notice that SLGSafe is down or if you are having system problems.
Through January 13, 2003, SLGSafe had 820 electronic users. The 38 banks using SLGSafe hold 72% of the outstanding SLGS cases.
However, only 31% of the subscriptions received through January 10, 2003 were received electronically.
SLGSafe Power Tips
Each newsletter we will give you tips on how to use SLGSafe.
If you have trouble downloading your digital certificate or logging on, call Public Debt's IT Service Desk at (304) 480-7777. Tell them you are an External SLGSafe user and tell them word for word the error message you received.
If you have questions about how to use SLGSafe, call the SLGS program office at (304) 480-5299. We are happy to help you.
The downloadable reports may take a few seconds to appear on your computer screen. Please be patient, especially if your report is large.
You can only get a payment report for a range of 7 days.