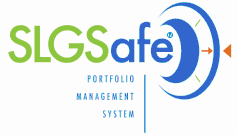 SLGSafe Insights
Volume 2, Issue 2 – December 2004
Feature Article
Proposed SLGS Regulation Changes Receives Many Comments
The SLGS industry submitted twenty comment papers concerning the proposed changes to the SLGS regulations. The comment period initially was to end on November 1, 2004, but was extended by the Treasury Department until November 16, 2004 due to requests from industry officials to give them more time to formulate their responses.
Some of the proposed changes by Treasury include:
Mandatory use of SLGSafe for all transactions
The SLGS purchase window for new subscriptions will be open from 10:00 a.m. to 6:00 p.m. ET. SLGSafe will be available until from 8:00 a.m. until 10:00 p.m. ET to make updates to existing subscriptions and get statements and reports.
No cancellations of subscriptions.
Provide information on underlying bond issue at time of initial subscription.
The issue date on a subscription cannot be changed.
Certification that there is no yield gain on proceeds from SLGS on a new subscription or early redemption.
Treasury will set the SLGS daily rate table by 9:00 a.m. on the rate table day, not the night before.
Treasury officials are currently organizing and analyzing the comments received. We plan on making some final decisions on the new regulations in early 2005. The industry comments were very supportive of making SLGSafe mandatory so we feel confident this is one change that will be implemented. You may want to go ahead and get SLGSafe access now and start enjoying the many benefits of SLGSafe soon.
If you are interested in reading the comments, visit our website at www.slgs.gov and click on Comment Letters on the Notice of Proposed Rulemaking.
Latest Release of SLGSafe Offers Many New Features
When you logged onto SLGSafe on November 19th, you may have noticed some of the features changed. That's because The Bureau of the Public Debt updated the website the night before. Many of the updates were features you had asked for in the past, and we finally were able to move them into production.
The first thing you may have noticed is that the Main Menu changed. The Statement of Account and Case Report options are gone. In their place, you see the Statements and Reports option. By choosing this option, you will be able to request a Statement of Account, Statement of Holding, or retrieve case information.
Under the section of the Main Menu entitled Redeem Securities, you will notice a new option. The Early Redemption Simulation option allows you to run "test" early redemption calculations without the chance to "accidentally" hit Submit To Treasury.
Some pages can now be saved as a PDF file, which allows you to save it and then email it to whomever you choose. Those pages are: Time and Demand confirmation pages, early redemption request confirmation page, view a subscription page, and the view a case page. When you click on the Create PD F burgundy button on the bottom of those pages, a separate window opens that allows you to save it as a file. Once you have saved the file, you can email it as an attachment to anyone you choose.
When you click on Change, Cancel, or View a subscription in SLGSafe, you are used to seeing the table listing all the outstanding SLGS subscriptions that you have access to. That table has been updated to include a "status". This status can be either Complete or Incomplete. A complete subscription is one that all the information is entered and it is ready to issue. An incomplete subscription status indicates that there is still some information missing from the subscription and must be updated before the issue date. An easy way to see what information is missing is to View a Subscription. This option allows you to see all information on one page, so you can readily find the missing information.
The Payment Report has been altered to allow a range of 45 days, instead of the previous 7-day limit. Keep in mind that if you know you have a large amount of information to retrieve, your system may "time out" before the report can be rendered. We suggest you try to limit the date range on any report when possible.
As you can see, Public Debt is working hard to improve SLGSafe to make it fast, easy and reliable for you. If you do encounter any problems using the system, call our IT Service Desk at (304) 480-7777. Email any system enhancement suggestions to us. We are planning another release of SLGSafe to correspond with the final publication of the new regulations.
Debt Ceiling Wrap-up
The latest debt ceiling crisis ended on November 22 when Congress voted to increase the debt limit. The debt ceiling was reached on October 14 and Treasury suspended the sale of SLGS. When that happens, Public Debt can longer accept new SLGS subscriptions. Any already existing subscriptions (submitted before the cut-off o n Oct. 14) were honored and issued. You may have noticed that the links to enter a new subscription disappeared from the Main Menu in SLGSafe. Interest payments and scheduled redemptions were also honored.
Also, the existing Demand Deposit SLGS that rollover daily were converted into 90-day Certificates of Indebtedness. On Nov. 22, when the suspension was lifted, those securities where then returned to their previous status as Demand Deposit SLGS. They were also given new Treasury Case Numbers, so you may want to check your demand holdings in SLGSafe and make sure you have the current case numbers for your records.
Each debt ceiling crisis is different and Treasury may handle it differently from the last time. Be sure to visit our website (www.treasurydirect.gov) for the latest press releases and information.
How do I fill out these SLGSafe® forms?
Do you have a 4144-5, Application for SLGSafe Access, facing you with no earthly idea how to fill it out? Lucky for you, SIB has instructions detailing how to fill out this form, as well as, the 4144-6 (User Acknowledgment) and 4144-7 (Template). That page can be found on our website, www.slgs.gov. Click on the SLGSafe Home Page link. Once you are on the SLGSafe Home Page, the instructions page can be found in the "SLGSafe Application for Internet Access" paragraph. Also, all SLGS forms are fillable. By opening the form in its PDF version, you can fill in the information on your computer screen. Just make sure to print the forms and include original signatures before you send them to us.
SLGSafe Power Tips
If you are in SLGSafe and you have a how-to question, try hitting the HELP button. Every page in SLGSafe has one. The HELP button will take you to information that will assist you in filling out the screens or retrieving a report. They have recently been updated to include the new system enhancements. As always, if you cannot solve your problem by using the HELP information, you can call us at (304) 480-5299 for assistance.