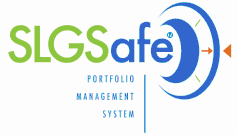 SLGSafe Insights
Volume 1, Issue 3 – August 2003
Feature Article
New SLGSafe Problem Procedures
In June, the procedures for SLGSafe problems and questions changed. Special Investments Branch will no longer offer technical assistance for SLGSafe. All technical questions or problems should go to Public Debt's IT Service Desk at (304) 480-7777. The IT Service Desk will either help you with your problem or refer your problem to the office best equipped to help. Examples of technical problems are help with downloading a certificate, error messages, and inability to log on to SLGSafe.
The Office of Public Debt Accounting's (OPDA) PC support group now handles any requests for replacement certificates. They also deal with expired and ready-to-expire certificates, and they mail the new certificates to your access administrator. Remember, only requests for replacement certificates can come from your access administrator or your backup administrator. So, if you need a new certificate, make sure to let your administrators know. They will send the email to us. They should address it to opda.pcsupport@bpd.treas.gov.
Finally, Special Investments Branch (SIB) analysts (Tonya and Sue) are available to help you with any program questions. Examples are, "How do I request an early redemption in SLGSafe?" or "Where can I find the information I need?" You can reach SIB by calling (304) 480-5299; choose option #1, and then option #2.
Any SLGSafe forms should be sent to the address on the form, as usual. We hope these new procedures make your SLGSafe experience even better.
GFOA Conference: A Busy Time for SIB
Howard Stevens and Sue Harlow of the Special Investments Branch attended the Government Finance Officer's (GFOA) Conference in New York, NY from May 18-21, 2003. Our SLGSafe booth area was shared with Public Debt's Office of Financing. Since OF is located in Washington D.C., we had a good time getting to know fellow employees.
We also enjoyed talking with many of you about the advantages of using SLGSafe to do your SLGS business. Some of our existing users even stopped by the booth to let us know how much they liked using SLGSafe. That's what we like to hear!
While there's no way of knowing how many organizations signed up for SLGSafe as a result of our work at GFOA, we have signed up many new organizations recently. Many of these organizations are Financial Advisors or Underwriters.
If your SLGS procedures call for an FA, bond counsel, underwriter, or other party to submit the initial paperwork, please encourage them to sign up for SLGSafe. If you act as Trustee on a SLGS issue, the FA can add your ABA number in the Trustee field, and you will be able to complete the subscription. It´s so much easier, and no forms!
Coming Events
Start planning now to attend the 2004 SLGSafe User's Forum in Indianapolis, IN. It is tentatively scheduled for April 2004 at the Hyatt in Indianapolis. Hope to see you there!
FYI
Current SLGS regulations dated September 13, 2000 state that if you are a SLGSafe user, you must use SLGSafe for all transactions. Exceptions to this rule would be if you have received email notice that SLGSafe is down or if you are having system problems.
SLGSafe Power Tips
The SLGS daily rate table is now available in a downloadable format. Go to www.slgs.gov and click on choice number 1, Delimited Format, for the rate table. You will be directed to a page that explains how the file works. Then you can pick the rate table you want and download to the file of your choice.
Training
Special Investments Branch offers SLGSafe training sessions upon request. If you are a new user or need a SLGSafe refresher, we offer training through a company called Web Ex. Web Ex allows us to set up a session over the Internet where we can view your desktop. By guiding you through the screens in SLGSafe, you will have real hands-on training.
Most often, the sessions include 1 or 2 locations and you can have as many people watching as will fit in your cubicle. We are limited to 4 logons per session. Be advised: we will be able to view your desktop, but we cannot alter it in any way. You will still have control. We will guide you by conference call. If you are interested in Web Ex training, call Tonya or Sue at (304) 480-5299.